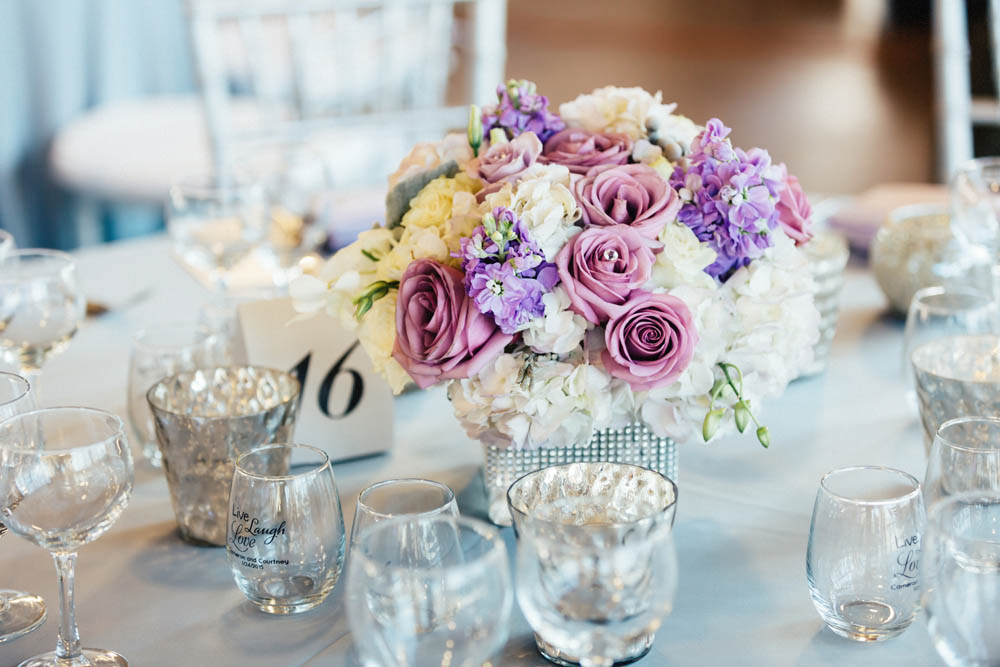 This Insightful Post from our very own Asheville NC native florist Robert Hill of BobbyMark's Design
With a New Year in full swing brings new colors and trends for the upcoming Wedding Season in 2018. After reviewing some of the top leading Wedding Professionals and print Magazines in the industries here are a few things we can expect to see for 2018.
Pantone colors of Ultra Violet and other various shades of purple is where this season is headed. The main color of ultraviolet color can seem quite strong to many but, there are ways to incorporate such a powerful color into the season's trend.
Leading Professionals are saying the organic greens and mixed greens will be taking a back seat this season. But, I think we haven't lost it entirely. We can still see early in the spring and summer wedding a nice mix of softer dusty greens mixed with softer shades of floral working in the Ultra Violet pop of color. Mixing these softer shades of ivory/creams, various shades of pinks and lavenders will be on target for early season's Trend.
As we head into the later Summer/Fall Season we can expect a deeper rich vibrant mix of colors giving a more Regal elegant feel to our Ultra Violet Trend. Deep rich vibrant shades of magenta, eggplants are sure to be seen in the later season's mix. Some are saying the Royal wedding is leading the trend for this seasons color Palette ~ So will they select Purple? We shall see…
With the trend in changing venues to unique Rooftops, Museums, Warehouses, and other hidden finds. Professionals are telling us to expect more metals and woods in the mix of vessels with the floral mix and cleaner designs to this year's trends. But, always keep in mind when working with the Ultra Violet colors in your venue, the darker the venue use lighter or strong vibrant contrasting colors to make your color of Ultra Violet pop and not blend into the venue.
Enjoy the Season's Color and Congratulations to all of our Newly Engaged couples! ~ Bobby
Here is a little inspiration for the season:
Images from
Pinterest
creativemusevt.com
Image Pinterest Style Me Pretty